Meet Dr. Grant Cummings
A Painful Moment Led to My Happily Ever After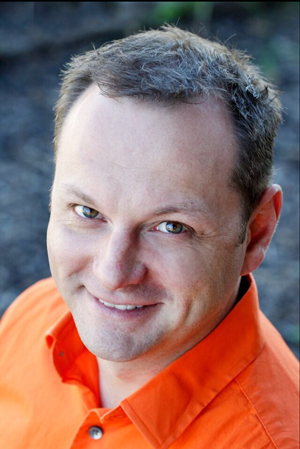 For months I suffered from a hip injury that no-one could seem to fix. Being in so much pain, I tried physical therapy, medications and massage with no relief. Finally, my mom suggested I try a chiropractor.
Not fully understanding chiropractic care, Dr. Cummings was hesitant and a bit nervous. "However, after the first visit my life changed forever."
My relief was instant, it was literally my own miracle. And, at that point I knew what I wanted to do for a career… I wanted to help people they way that I was helped. And, help change lives as mine was changed!"
Becoming a Chiropractor in South Calgary
"Although I knew I wanted to be a chiropractor, it was important to me to gain a thorough foundation in human biology before applying to Chiropractic College." So, he dedicated himself to undergraduate studies in Biological Anthropology and sought to complete a master's in Gross Anatomy.
Although some students chose to study as little as possible it was Dr. Cummings belief that he owed it to future patients (like you) to study hard and learn as much as possible. After countless hours spent studying, in 1999 Dr. Cummings graduated from the University of Saskatchewan with highest honors and received the convocation award for outstanding academic achievement.
The following year he began studies at Western States Chiropractic College. "During my time there I had some fantastic professors who taught the values of preventative health and gentle chiropractic techniques. I continued to study feverishly and in 2003 I graduated summa cum laude and class valedictorian."
I sincerely care about you and will always try to share with you what I would like to know if I was in your shoes.
Preventative Chiropractic Care, For You and For Me
"Preventative health is critical to me. I receive chiropractic care at least once a month whether or not I am sore. Why? To prevent injuries and maintain overall good health. Most of my physical activities are outdoors and include my family and our dogs. Although we have an exercise bike and treadmill at home, I would rather stay healthy by being active outdoors than working out in a gym environment."
EXPLORE OUR SERVICES »

Focused on Your Best Health
"We focus on natural and preventative health so you can live your best life. However, some patients choose to combine pharmaceuticals with chiropractic care and I support that."
Why? "I believe sometimes medications are required to help alleviate more serious symptoms. In this case, it's important to remember that many medications come with harmful side effects and moderating their use is key."
Also, most medications are designed to relieve symptoms and not directed at curing the condition causing the symptoms. "I believe that your health should begin with prevention of disease and are aimed at promoting your bodies ability to heal from the inside, out."
Helping You Receive Fair Compensation
Are you or a loved one now disabled and not sure what to do?
"I have completed the required training and examinations through the American Academy of Disability Evaluating Physicians to receive Certification in the Evaluation of Disability and Impairment Ratings (CEDIR). As a CEDIR certified professional I am honored to be able to assist those with disabilities to receive fair compensation for their injuries."
"Thanks for taking some time to get to know me! Now, how can I help you? Give my office a call so my team can help you take your first step towards better health."

Dr. Grant Cummings | (403) 243-8118