Acupuncture at Cummings Chiropractic Family Wellness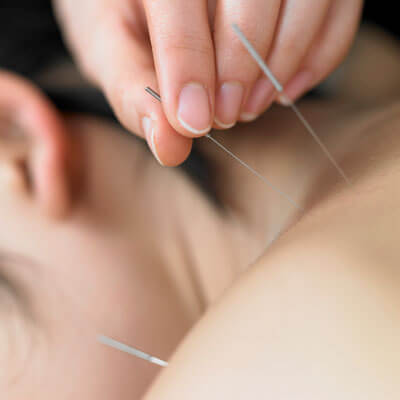 Acupuncture originated in China, sometime around 6000 BCE. Sharpened stones and bones were used to apply pressure to certain locations on the body that we now refer to as acupuncture points and meridians. We currently utilize single-use needles made of various metals to stimulate these points and manipulate the qi or energy running through these spots. In acupressure, we use massage techniques to stimulate the qi under the skin, without breaking the skin barrier. Acupuncture is used to return the body to a state where healing can occur. When the body shifts into fight or flight mode, the flow of qi changes, but sometimes we get stuck in this pathway because our lives are stressful or our lifestyle isn't ideal. We use the metal needles to redirect the qi, so that the body can rest and heal. We use acupuncture to address any disorder that arises in the body.
Conditions That Acupuncture Can Address
Here are some of the different issues that can be managed with acupuncture:
Acne
Anxiety
Depression
Eczema
GERD
Insomnia
Menstrual problems
Menopause symptoms
Migraines
Pain
What Does It Feel Like?
If you're new to acupuncture, you may wonder if the insertion of needles is painful. The needles used in acupuncture are small and ultra-thin. They're nothing like a large hypodermic needle that you may have seen at a doctor's office. When the tiny needles are inserted at specific energy points on your body, most people feel a minor prick, like a mosquito bite, but acupuncture isn't painful.
Meet Our Acupuncturist, Dr. Christa Angell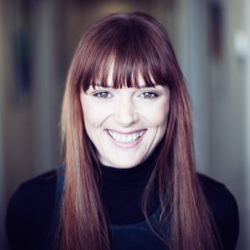 Christa is a highly trained Acupuncturist with a special focus in Women's Health. She completed her training with Eastern College/Grant McEwen College after studying Nursing at Memorial University of Newfoundland in 2005. Christa has been practising for almost a decade, working alongside Naturopathic Doctors, Chiropractors, Medical Doctors, to use an integrative approach to health care. Christa and her extensive knowledge will be an asset to our clinic and our patients. Christa treats in a fully integrative capacity, blending Western, Chinese and Ayurvedic (Indian) medicine, always with the purpose to ensure that her patients will receive the right combination of investigative diagnosis and treatments to bring about the best outcomes for her patients. Christa graduated from TCM Acupuncture school in 2008, she began practising in Halifax, Nova Scotia before moving onward to Toronto, Ontario to continue her education in the field of Women's Health and Fertility. She has studied Nutrition, Biomedicine and Herbal Supplements. She is a certified Ayurvedic Practitioner and a Pre-natal Yoga teacher.She completed a neurological fellowship and Certified hospital-based Acupuncture training for Stroke & Rehabilitation.
Hours
Monday: 2:30pm – 8:00pm; Wednesday: 1:30pm – 7:30pm; Friday: 2:30pm – 6:30pm
Book an Appointment
Discover for yourself how acupuncture may help you. Contact us today to schedule an appointment!
CONTACT US »

Acupuncture South Calgary, Calgary AB | (403) 243-8118