Naturopathic Medicine at
Cummings Chiropractic Family Wellness
Whether you're seeking a natural approach to disease prevention, pain management or help with a common health condition, consider naturopathic medicine.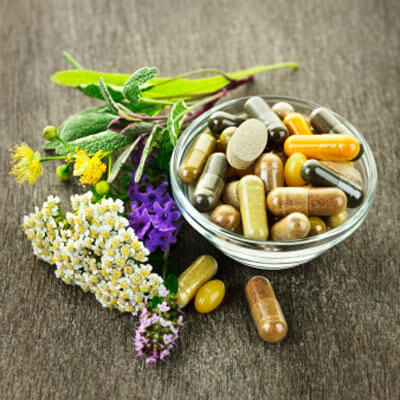 This system of non-invasive therapy uses natural remedies to assist the body in healing itself. Naturopathic medicine is comprised of several elements, including customized nutrition, exercise or movement, mindfulness, connection and work-life balance recommendations to promote optimal function.
How Does It Work?
The goal of naturopathic medicine is holistic in nature-addressing the whole person-mind, body, and spirit. It also aims to identify and heal the root causes of an illness-not just reduce or get rid of the symptoms.
When you come in for an appointment with one of our naturopathic doctors, you'll be examined and asked various questions. These focus on your health history, stress levels and lifestyle habits. Your naturopath also may order lab tests as part of their assessment process.
Providing Personalized Plans
Our naturopaths will help you create a personalized lifestyle medicine plan specific to your health conditions or preventative medicine goals. Your unique plan will address diet, exercise and could include stress management tips. Other complementary medicine modalities may be recommended as well. These include homeopathy, botanical medicine and acupuncture.
Conditions We See
Here are some of the many issues for which clients seek our assistance:
Hormonal imbalances
Pain management
Women's health concerns
Digestive issues
Mental health concerns
Insomnia
Type II diabetes
Hypertension
High cholesterol
Sleep disturbances
Pediatric issues (asthma, ASD and more)
Get to Know Our Naturopaths
Dr. Amber
Passionate about sharing with patients the vital role that lifestyle changes play in creating life-long health, Dr. Amber is not only a doctor but an educator. She believes in guiding patients toward a robust health foundation. Dr. Amber earned her Doctor of Naturopathy degree at the Canadian College of Naturopathic Medicine in Toronto.
Dr. Scott
Dr. Scott is passionate about promoting healthy living and provides general naturopathic medicine to address a broad range of conditions. He earned his Doctor of Naturopathy degree from the Canadian College of Naturopathic Medicine in Toronto. He has a particular focus on the management of pain and on optimizing athletes' sports performance.
Book an Appointment
Contact us today to schedule an appointment for naturopathic medicine.
CONTACT US »

Naturopathic Medicine South Calgary, Calgary AB | (403) 243-8118